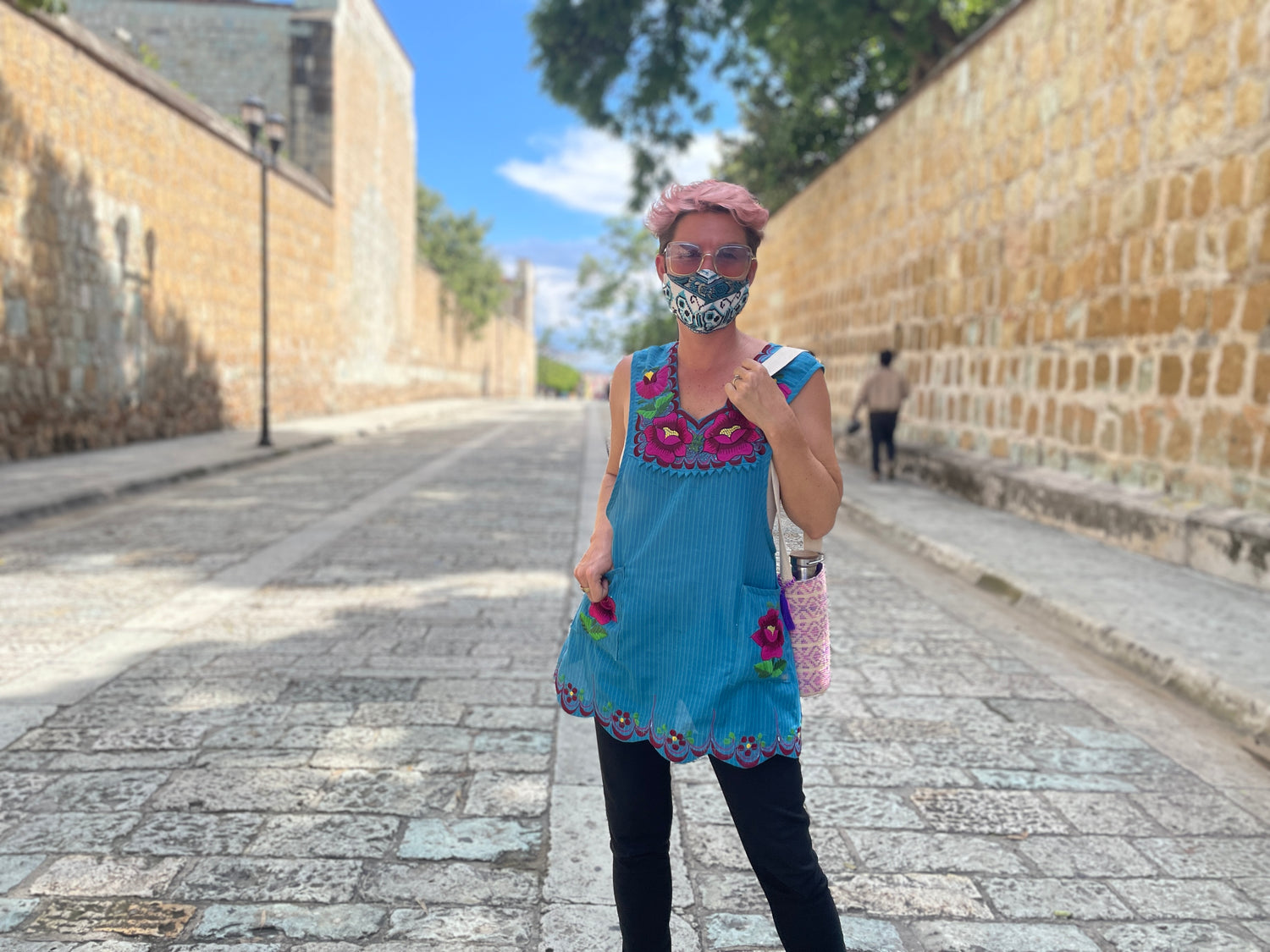 I'm Kim, the founder of Traveling Traders Bazaar.
Conversations have taken me around the world. I am and have always been an adventurer. And my approach to travel is simple: smile, make eye contact, and say hello, exchange names. How did you make that? What's the story? 
This is our story.
The dream began 10 years ago when I was backpacking around the world.
I was so inspired by the women artisans I met along the way, so in love with the way they worked and the things they made. I wanted to support them. To shine a light on their craft & culture with the rest of the world.
Fast forward to 2020, I found myself locked down in Thailand when the pandemic hit.
In conversations with a local, Fair Trade, non profit in Chiang Mai, I listened to how COVID had wiped out Hill Tribe artisans' livelihoods.  It was time to activate my dream and turn these conversations into collaborations to help support artisans hit hard by the pandemic.
Our face masks and new travel accessory collection are the result of that conversation two years ago. And the connections we've wove together with women in Northern Thailand. So this is their story too.
Thank you for stopping by. Everything is made with love, in every thread.
I hope it helps you to travel, and live, beautifully.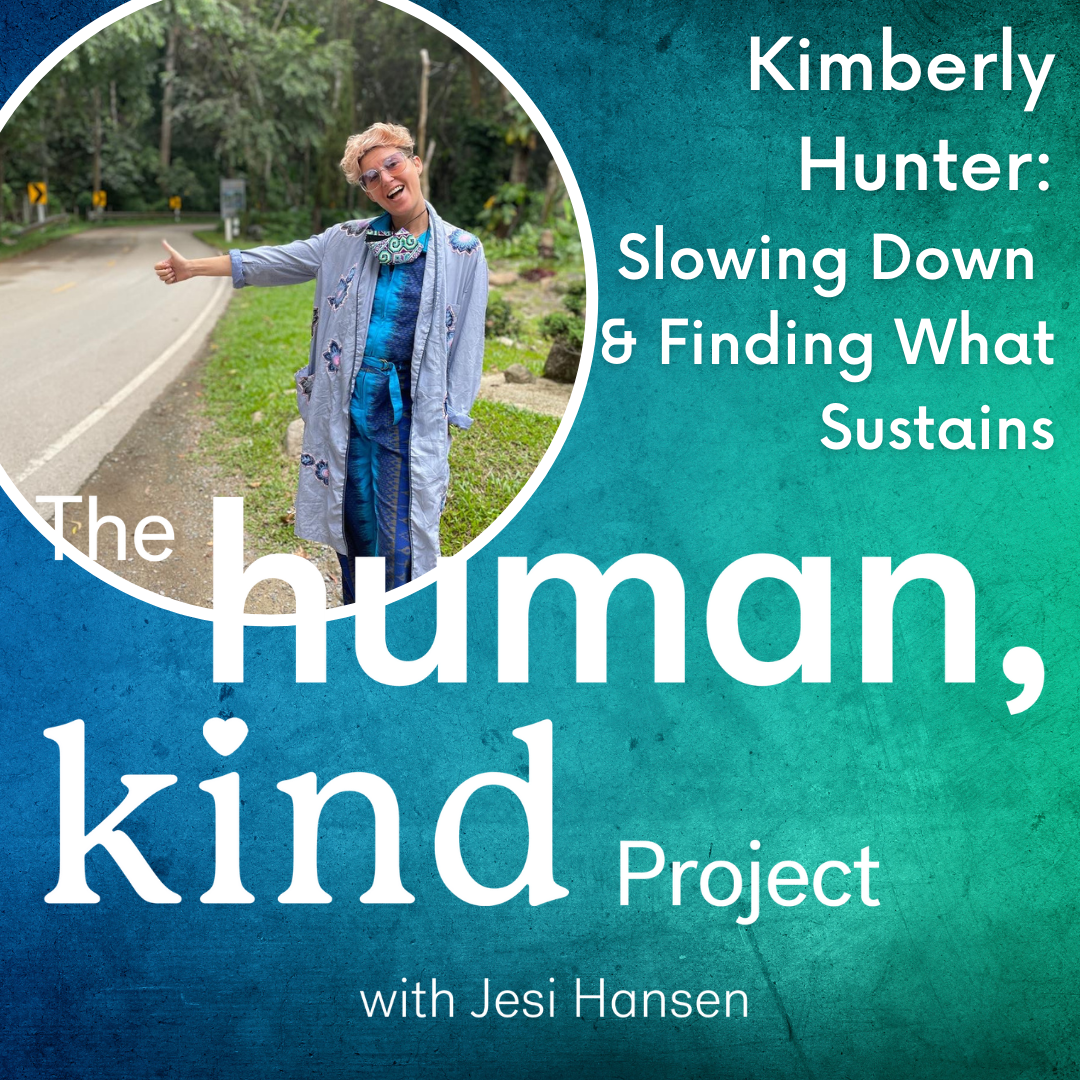 Get into the weaves...
Learn more about Traveling Traders Bazaar mission and how we work with Hill Tribe women artisans to produce our ethically made and thoughtfully designed products.
Listen to this 30 minute podcast with Kim, TTB's Founder, to hear how it all began, get tips on sustainable travel, and why to choose Fair Trade over Fast Fashion.
Tune in!