Daily Itinerary
Each day is carefully curated to connect with the art and spirit of Oaxaca.
Day 1: Backstrap Weaving with Abigail Mendoza in Santo Tomás Jalieza
We begin our journey by heading  down the south valley to see a range of Oaxaca artesanía. Our first stop is in Santo Tomás Jalieza, a small town 45 minutes from Oaxaca City, to visit master weaver Abigail Mendoza and her family.

Weaving with cotton yarns on a backstrap loom, Abigail and her family create intricate, complex patterns using tools and techniques passed down from pre-Hispanic times.

Abigail will give us a weaving demonstration and explain the meaning behind the various figures and patterns she uses, highlighting what has changed in her practice in recent years. 
After our visit with Abigail, we head down the road to San Martín Tilcajete, a town known for its colorful painted wooden figures, known as alebrijes. We will also stop in San Bartolo Coyotepec on the way back to the city to visit the Museum of Popular Art located there.
We return to Oaxaca City in the late afternoon; the evening is open for participants to explore the cuisine and nightlife of the city.
On this day:
Breakfast on your own
Lunch is included
Dinner: Free to explore on your own
Lodging: Casona del Llano, Oaxaca City
Day 2: Sericulture and Natural Dyes at the Silkworm Sanctuary in San Pedro Cajonos
On day 2, we travel high into the Sierra Norte. We'll stop for a regional breakfast in Cuajimoloyas, then continue to the silk-making village of San Pedro Cajonos to visit the new, state-of-the-art Sanctuario de Gusano de Seda (Silkworm Sanctuary).
The artisans will guide us through the silk-making process (sericulture), from cultivating the worms to spinning and weaving on backstrap looms, as well as the intricate knotwork used to finish their gorgeous handmade scarves and garments.

Master weaver Moisés Martinez will lead us in an indigo-dyeing workshop using handspun silk threads from the village. Each participant will receive 15 grams of handspun silk thread to dye and take home.

After the workshop, we will talk with Moises and the other artisans about how they work in this new communal space and the impact of silk production on their community.

We'll return to Oaxaca City for another evening of exploration.
On this day: Breakfast and lunch are included; Dinner is on your own; Lodging: Casona del Llano, Oaxaca City
Day 3: Small-scale Production Weaving with Cocijo Artesania Textil in San Pablo de Mitla
Cocijo Artesania Texil is owned by Rodrigo Hernandez and his family, who continue the family tradition of hand-weaving on a fly-shuttle loom. The weaving they produce in their home workshop honors and preserves their Zapotec heritage.

Rodrigo and Reyna´s children, who can be seen playing on the looms in Woven Lives in 2010, have become essential parts of the family business, producing woven yardage, garments, and household textiles.

During our visit to their workshop, we will talk with the family about how local government initiatives, university education, and social media have helped them increase their visibility and reach new clients.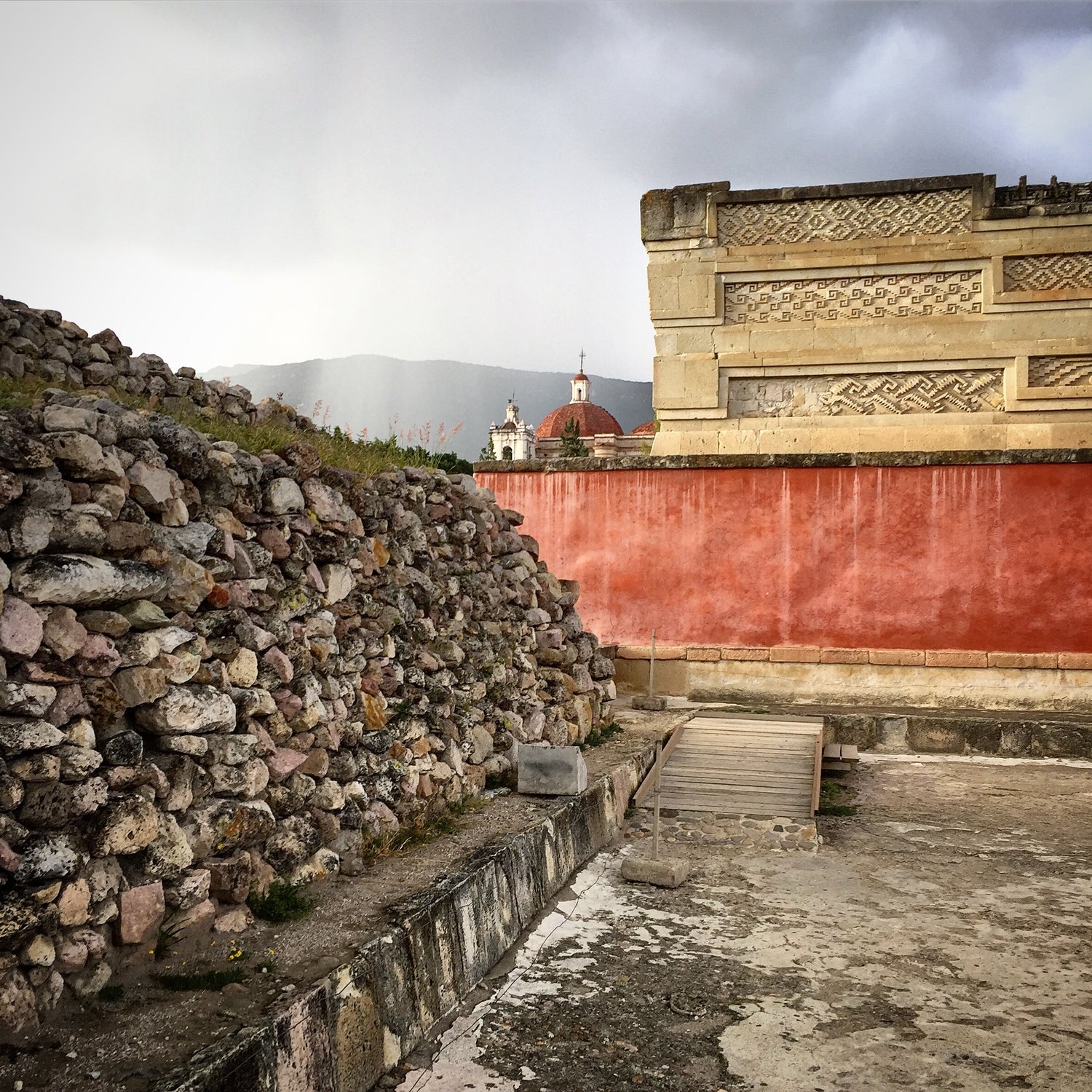 While in Mitla, we will also visit the ruins, which date back more than 1000 years. The intricate, well-preserved stone patterns of these ruins, called "grecas", are found in archeological sites throughout the valleys and are the inspiration for many of the weavings in the region.
On this day: Breakfast on your own; Lunch included; Dinner is free to explore the city on your own; Lodging: Casona del Llano, Oaxaca City
Day 4: Natural Dyes on Wool with  Bii Daüü Cooperative in Teotitlán del Valle
On day 4, we start a 3-day trip to Teotitlan del Valle, where Zapotec artisans have been known for their exquisite weaving for millennia. Even today, most families in Teotitlan are weavers who specialize in wool rugs using tapestry techniques on a floor loom.

We will spend the first day at the Bii Daüü Cooperative, known for its work with natural dyes and original designs. At their studio, a hands-on natural dye workshop using wool in indigo, cochineal, and pericon will produce the colored yarns we'll use in the next day's tapestry weaving workshop.

Bii Daüü, which means "sacred air," was formed in 2004 to work as a community with equal voices for all. During the workshop, they will discuss their mission to revive and preserve traditional Zapote textile history, culture, and practices, and —of course—show us their beautiful rugs.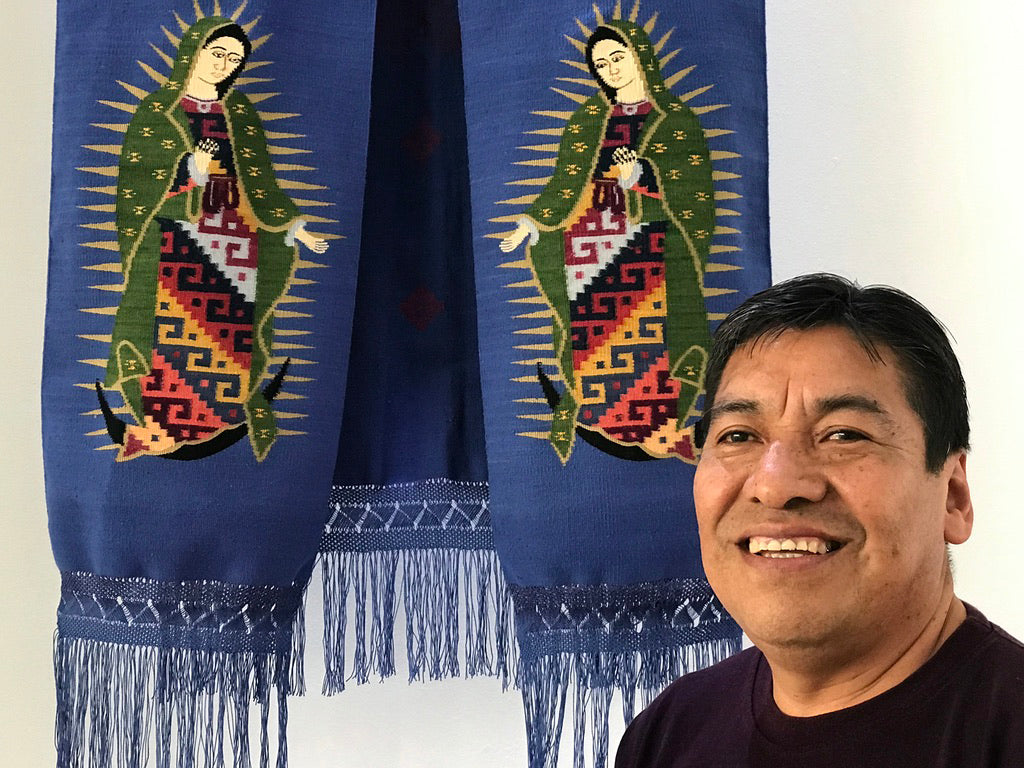 Day 5: Tapestry Weaving Workshop with "Tito" Mendoza in Teotitlan del Valle
Master weaver Erasto "Tito" Mendoza is internationally known for his innovative, detailed tapestry weavings, but he also likes to explore and invent in many different media. In his studio home in Teotitlan, Tito will talk to us about the weaving traditions of his town, show his work, and lead us in a tapestry weaving workshop.
Using naturally dyed yarns, we will each make a small tapestry on a frame loom, which participants can take home.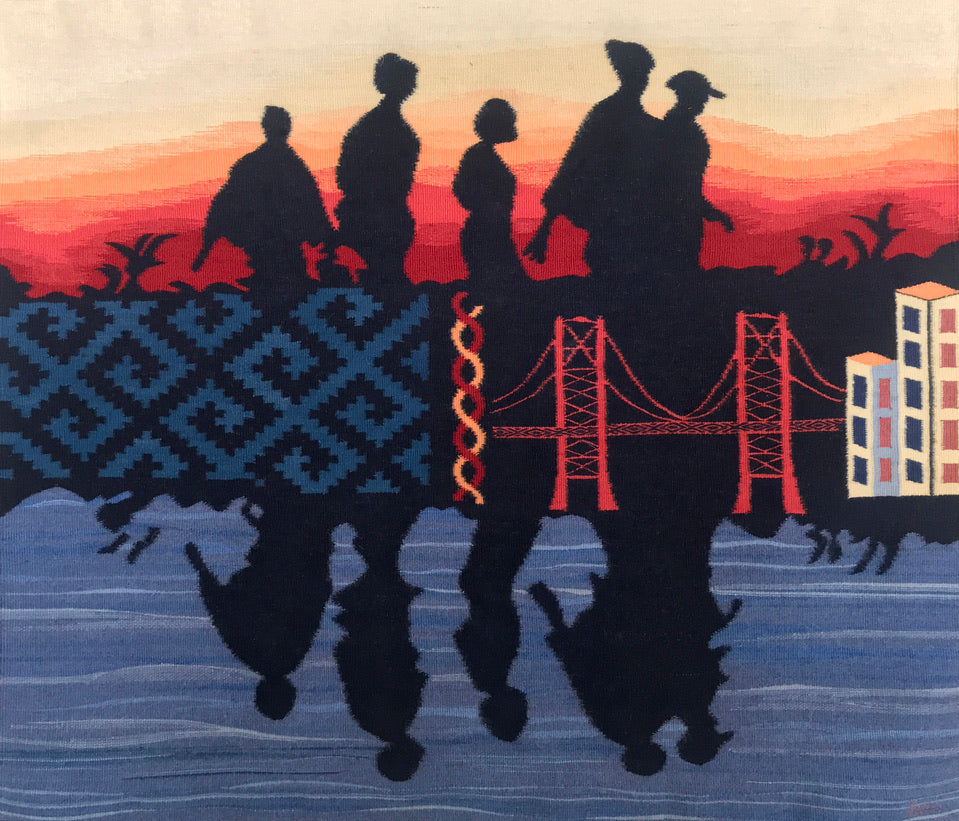 Like a quilting bee, busy hands create an opportunity for discussion and thoughtful listening. As we are weaving, we will chat with Tito about how various individuals, organizations, exhibitions, and contests can generate creative challenges and present new opportunities to connect ideas and practices.
On this day: Breakfast, lunch, and dinner included; Lodging: Casa Elim, Teotitlan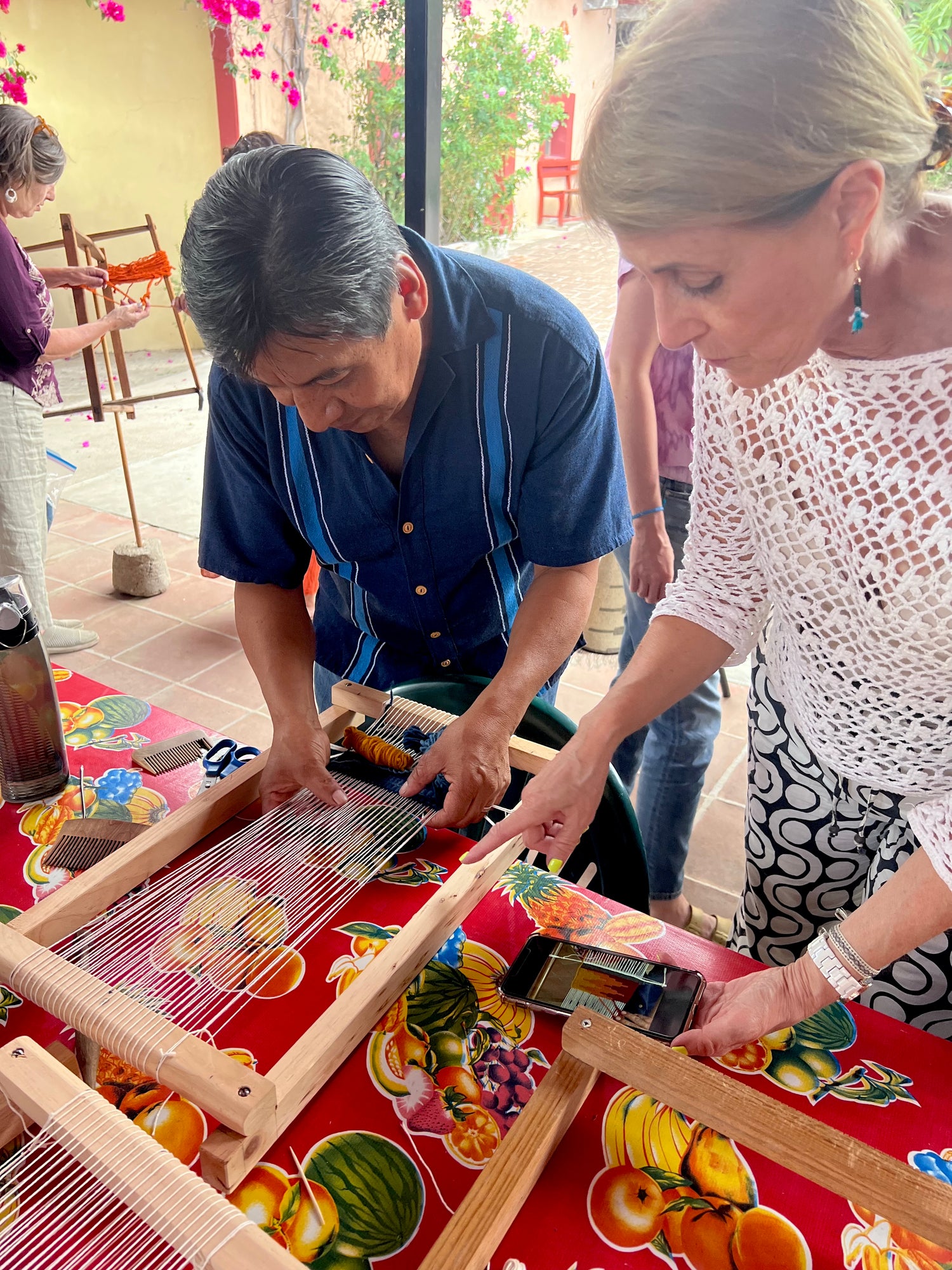 While Reyna prepares a traditional meal for us in the family kitchen, we will continue weaving in the family courtyard and will have a chance to visit the home gallery. 
Throughout the day we will talk with the family about how they've integrated a family weaving tradition, cooking classes, and a folk art gallery.
We will end the day with a traditional late-afternoon Teotitlan lunch. Then we'll head back to Oaxaca City for the evening.
On this day: Breakfast and lunch included; Dinner is on your own; Lodging: Casona del Llano, Oaxaca City
Day 7:  Deep Roots and Innovation in Oaxaca City
On our last day, we will explore the city's vibrant art scene, where Oaxaca's rural cultures converge. The Textile Museum of Oaxaca and San Pablo Cultural Center have been significant catalysts in the renaissance of traditional arts in the area, and Baúles de Juana Cata, we will see beautiful textiles and meet Remigio Mestas Revilla, who has revived, preserved, and renewed indigenous textiles of Oaxaca for over 30 years.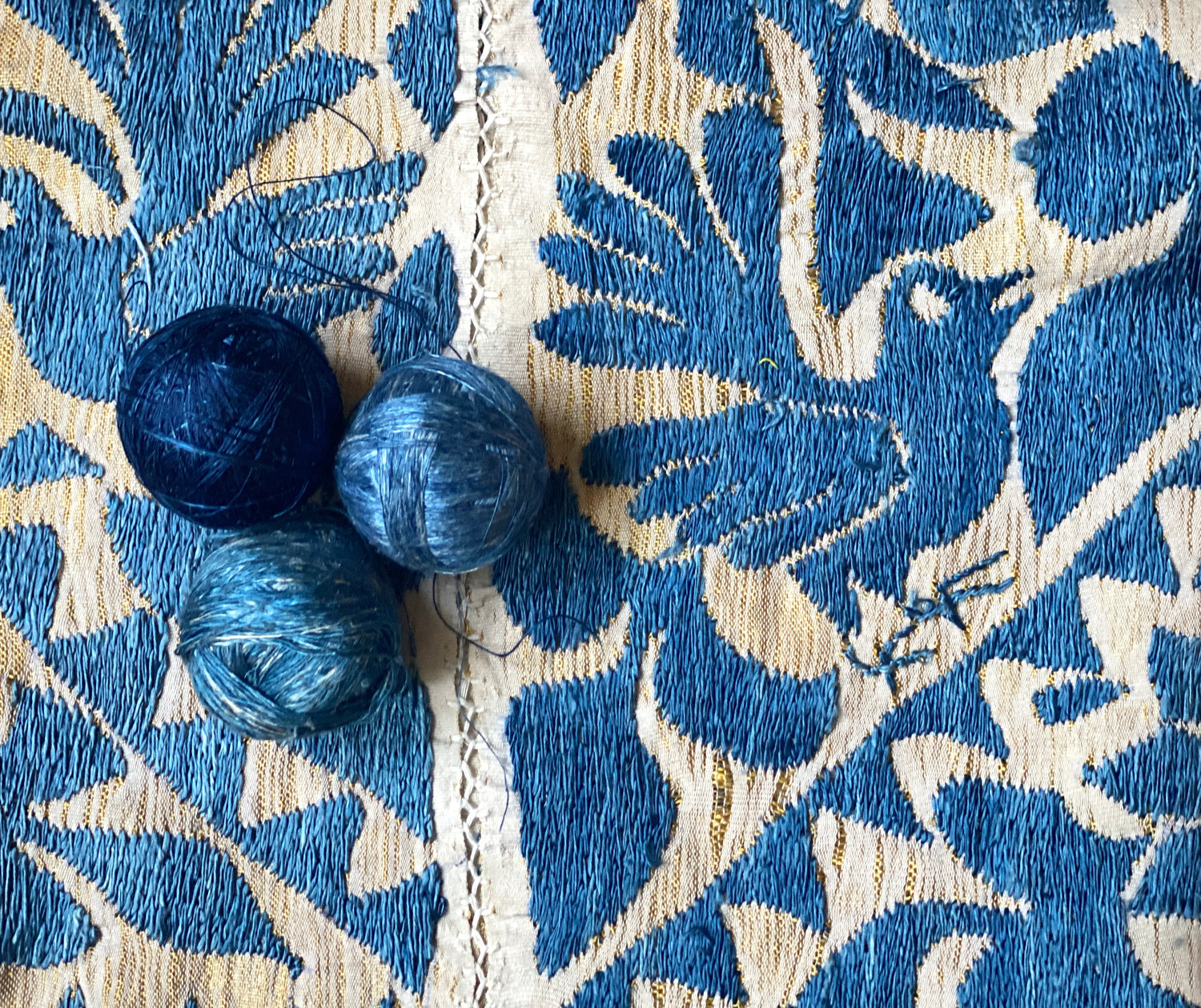 We'll witness traditional textiles' diversity, range, innovation, and learn about the institutions and culture that support them. Artworks and functional items alike are deeply rooted in tradition, often striking a balance of personal expression and community identity. Our final stop will be at La Casa de Flor y Piedra to talk about innovative artist/artisan collaborations.
At our evening's farewell dinner, we'll gather to share our thoughts about the eventful week we've spent together, as well as the lessons and insights we'll take with us.
Join us in May!
"The changes I've seen since we made Woven Lives are astounding."
San Pedro Cajonos 2010

"In 2009, when I first went to San Pedro Cajonos, high up in the mountains, there was only one house in town with a phone. To contact Moises, I had to call, long distance, to the casita long-distance. They would use a loudspeaker to announce to the village,' Moises, there is a phone call for you!' Then I'd have to call back later to see if he'd arrived."

San Pedro Cajonos 2023

 "Now, I can send a text to Moises instantly, and he can post photos and videos on social media from home or from the new Silkworm Sanctuary. Not only can I contact him more quickly, but he can also contact the rest of the world more easily. That changes everything."

~ Carolyn Kallenborn, Tour/ Workshop Co-Leader
Tour Leaders
Carolyn Kallenborn, Artist & Workshop Co-Leader

Carolyn Kallenborn, Professor Emerita from the University of Wisconsin, is an internationally acclaimed artist working with textiles, film, installation, and community projects. She has 25 years of university teaching experience, leading students in collaboration and developing a personal creative practice. She has traveled extensively to research traditional and contemporary textiles and artisan projects. Kallenborn has been teaching, learning, and collaborating with artisans in Oaxaca since 2004. She has been a cultural, artistic, and technical guide for students, interns, academics, artists, and artisans. Through exhibitions and her documentary films Woven Lives and La Vida y Los Muertos, she helped introduce Oaxacan artisans to the international art community.  

Ana Paula Fuentes, Social Designer & Tour/Workshop Co-Leader

Ana Paula Fuentes is a photographer and social designer whose work centers on Mexican culture. Originally from Mexico City, Ana has lived in Oaxaca since 2005 and was the founding director of the Textile Museum of Oaxaca. As a social designer, Ana has worked with various non-profit organizations, artisans, designers, and cooperatives in Oaxaca, Guerrero, and Chiapas. She is also the director of the CADA Foundation, which supports cultural heritage and identity. Ana has led tours as a cultural guide in Mexico since 2013. Throughout her work, she weaves connections between foreigners and locals, emphasizing cultural sensitivity and respect.
How to join, the cost, ​ and payment schedule:
What is Covered on Trip

In Oaxaca City, we are staying at Casona del Llano  in a beautiful hotel right next to El Llano Park in the historic center of Oaxaca. The hotel is a short walk to countless quaint coffee shops and restaurants and historic areas. We offer both single and double rooms, each with a private bathroom.

Lodging, tours, transport, activities, and workshop fees are included. Lunch is included every day, 4 dinners and 3 breakfasts are also included.  Alcohol during meals, souvenirs, and some optional activities are not included. ​Lodging is not included for local participants.

Meals Included:
- Breakfast is provided during the day trip to San Pedro Cajonos (we leave early that day!) and both mornings in Teotitlan.
- Lunch is included every day.
- Dinners included: Welcome Dinner, two nights of dinners in Teotitlan and Farewell Dinner.
- For meals not included you will have a chance to explore the rich culinary diversity in the city of Oaxaca.

[THE FLIGHT TO OAXACA and ground transportation ($15 each way) to & from Oaxaca International Airport (OAX) to Oaxaca City is not included. Please make travel arrangements to be able to join us in Oaxaca for dinner on Wednesday, August 16th.

Price & Payment Schedule

We have several options to participate in our workshop tour based on accommodations with a single room (with partner option), double occupancy room (2 participants), or local participant. 

Accommodations are included for 8 nights, with check-in on August 16 and check out on the morning of August 24.  Six nights we will be at Casona del Llano, Oaxaca City. We will stay two nights at Casa Elim in Teotitlan del Valle. 

There is an option of a single room at Casona del Llano in Oaxaca City.

All rooms at Casa Elim are shared, two people to a room, each with their own double bed.

Please select which option you would like below:

$2450.00 USD Single Occupancy  at Casona del Llano in Oaxaca (6 nights). Double occupancy at Casa Elim in Teotitlan (2 nights).

$2150.00 USD Double Occupancy for whole trip.

$1750.00 USD Local, No Accommodation (limited availability)

Single occupancy means your own room with one double bed.

Double occupancy means two beds in one room each with their own double bed.

Local means you live locally and do not need accommodations.

We do offer an add on of $750 to have your partner stay and be included in Oaxaca walking tour and group dinners.

How to Join

INTERESTED? CLICK HERE to fill out our QUESTIONNAIRE!! 

EACH person must fill out an application to participate. 

We review each application to get to know each participant and give us insight to create the best experience for each group. Once we've reviewed your application, we'll reach out ASAP to provide more information and discuss next steps.
 
We will fill the trip in the order of payments received.



APPLY TODAY

 if you are interested and get your spot on the list.

Payment plans are available on a case-by-case basis. Please send an e-mail to kim@travelingtradersbazaar.com an email to explore this option.